Hours:
M-F 7:30am to 5:30pm
Saturday 8:00am to 4:00pm
(Closed Saturday in Hooksett and S. Portland)
Locations:
Manchester, NH - 603-232-1521
Merrimack, NH - 603-429-1002
Wolfeboro, NH - 603-569-1068
Conway, NH - 603-447-3873
Locations:
S. Portland, ME - 207-613-8179
Derry, NH - 603-845-3900
Hooksett, NH - 603-644-7238
Lebanon, NH - 603-448-1381
Vehicle Pre-Purchase Inspection Service
Peace of Mind for Your Used Car Purchase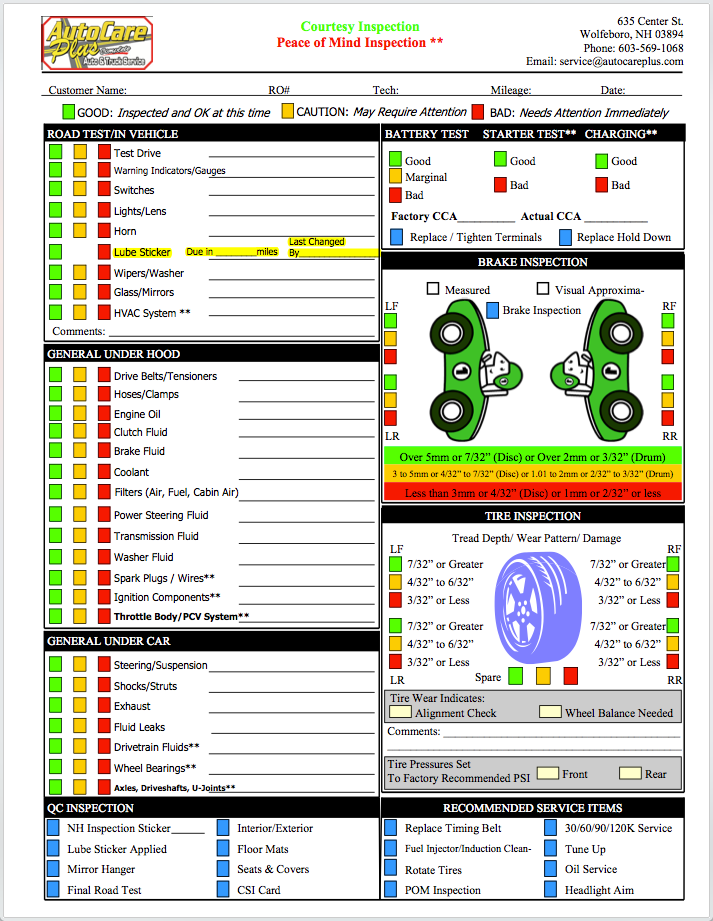 Comprehensive, multi-point inspection
Includes NH/ME state inspection sticker
Performed by ASE-certified master technicians
We service all makes and models
Same-day service
Is there a costly repair hiding under the hood of that used vehicle you're considering purchasing?
Many potential problems aren't apparent until they're placed on a lift. Others require special diagnostic equipment or procedures. And some aren't visible except to the eyes of an experienced, trained technician. Our pre-purchase inspection service will give you peace of mind to enjoy your new vehicle with confidence.
The inspection will be documented with photos sent to your phone and every service is performed by an automotive expert!
This allows us to photograph any concerns requiring immediate discussion and text or email photos and descriptions right to your phone.


Very professional, courteous and knowledgeable. Serviced both of our vehicles in a very timely manner. After a long search we have finally found a great auto repair shop.
The staff is friendly, professional and efficient. The service was excellent and carried out within an acceptable time.