Electric/Hybrid Vehicle Service and HV Battery Remanufacturing and Replacement Specialist
Your Dealership Alternative
Fully trained and equipped to repair and service electric and hybrid vehicles and batteries.
Hybrid & Electric Vehicle Auto Repair & Service
When it comes to getting your Hybrid or Electric vehicle serviced you can skip all the rest because we are the best! At Auto Care Plus we are not only passionate about HEV, PHEV, BEV cars and batteries, we are passionate about providing our customers the best service possible. Our mission is is to provide hybrid & electric vehicle owners the best quality products and services available on the market today all at an exceptional value. We offer a white glove service with delivery and installation of our custom battery packs to your home or work ANYWHERE in New England.
While many parts of hybrid cars are similar to conventionally-powered vehicles, powertrain-related repairs are completely different and require specialized training and tooling. There are many more sensitive electronic elements in the hybrid powertrain than in a conventional one. You may need to perform hybrid repairs such as:
Electric Motor Testing/Replacement
Drive Inverter assembly testing/ replacement
High Voltage Battery Pack reconditioning and or replacement
isolation Fault Testing
A/C Services (very different from non hybrid vehicles requiring specialized training and equipment)
Regenerative Braking System
Charging Systems
Balancing and Reconditioning of your Hybrid Vehicle's High Voltage Battery requires very specialized equipment and highly specialized training. This is performed at our Derry facility under our Electrified Auto Care brand. We can perform this battery service at any of our locations in New England and we take care of getting your battery to and from our Derry facility.
Hybrid & Electric Battery Reconditioning & Replacement
There are many options available for a wide range of hybrid & electric vehicles. Whether you drive a Toyota Prius, Camry or Highlander, a Ford Escape, CMax or Fusion, a Lexus Hybrid, a Chevy Tahoe or Volt Hybrid, a Kia/Hyundai Hybrid/Electric, a Honda Civic, Insight or Accord all the way to full electrics like the Nissan Leaf, Chevy Bolt and even Tesla. We begin by performing a state of health check to give you a full understanding of your battery packs current condition. We provide everything from reconditioning your current pack to full battery rebuilds and replacements using only the best High Quality Cell modules – we have the best options to suit your needs and budget. Ask us about the best option for your car. We have fully re-manufactured Hybrid Batteries in stock and ready to go!
Deep Cycle Battery Reconditioning
Deep charge & discharge cycles with cell balancing. This is a necessary maintenance procedure we do to your battery pack that is starting to show signs of cell aging and poor vehicle performance and gas mileage. Hybrid Batteries need tune-ups, too! This is highly recommended every 60k miles. Ask your local dealer about this and they will give you the deer in the headlights stare. The reason for this is because the vehicle manufacturers wanted to offer this service to extend the life of the battery but the dealers have a provision in their franchise agreements that they charge 40% gross margin on parts and so the dealer chose to replace battery packs with new ones to the tune of thousands of dollars in profit vs extending the life and performance of your vehicle at a much less profit margin.
Specially Trained and Equipped
Our technicians are specially trained and we've invested heavily into diagnostic equipment and software in order to service electric and hybrid vehicles properly. The owner is an Electrical Engineer trained in electric motors and drives with a passion for perfection! Don't fall for all the gimmicks from all those who claim to be rebuilding battery packs, motors or inverters.  Check out their about us pages. Is there a face behind the brand? If you don't see real people….maybe that begs asking some questions. Battery reconditioning is a painstaking process which requires tens of thousands of dollars in specialized equipment and highly specialized knowledge and procedures. As always, you get what you pay for when you do business with us!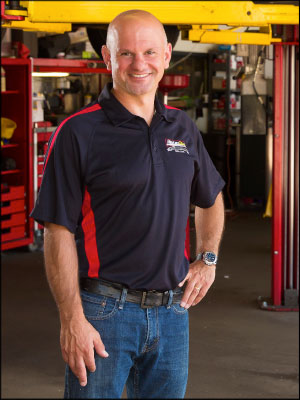 Care That Goes Beyond the Vehicle
Our work comes with a 5 year, 50k mile warranty
Courtesy loaner cars and shuttles available
Up to 6 months to pay interest-free
Open Saturdays
ASE-certified master technicians
We're as devoted to our customers as we are to our expertise in everything automotive including electric and hybrid vehicles. We understand how valuable your time is, and with that in mind, we strive to make automotive service as easy as possible. We work to get your vehicle back to you as soon as we can - same day service is our goal. Your maintenance and repairs are done right the first time and on time.


Very professional, courteous and knowledgeable. Serviced both of our vehicles in a very timely manner. After a long search we have finally found a great auto repair shop.
The staff is friendly, professional and efficient. The service was excellent and carried out within an acceptable time.
Service Request Form
To schedule your vehicle for service you can either fill out the form below or call us:
Manchester, NH – 603-232-1521
Derry, NH – 603-845-3900
Merrimack, NH – 603-429-1002
Wolfeboro, NH – 603-569-1068
Conway, NH – 603-447-3873
S. Portland, ME – 207-613-8179