Tire & Wheel Service and Repair
We WILL BEAT any competitor's written quote.
Search for your tires below or give us your tire size and we will do the work for you and email you a quote. We will not be undersold!
Local and Convenient: Buy and Install Today.
No hassles with shipping or finding a shop to mount, balance, and install.
Find Your Price.
Use the pricing tool below to get a tire pricing estimate for your vehicle. If you have any questions, feel free to call or use the chat feature at the bottom of the page.
Buy Now, Pay Later. Apply for Financing.
If you'd prefer to finance your tire purchase, you can click here to apply for a Bridgestone credit card.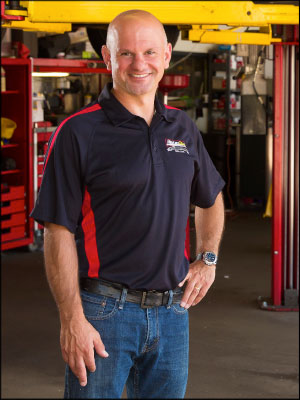 Why Choose Auto Care Plus for Your Tires
OUR AUTO CARE PLUS BUNDLE REPRESENTS OUR OUT-THE-DOOR INSTALLATION PACKAGE, AND IS INCLUDED WITH EVERY TIRE PURCHASE:
Mounting and Balancing
Valve Stem Replacement
Tire Disposal
Free Lifetime Tire Rotations

Free Lifetime Tire Pressure Monitor Sensor Reset

Free Lifetime Air Pressure Checks and Top Offs
Low Price Guarantee
30 Day Ride Guarantee
FAQ's
When do I need to replace my tires?
Tread depths at or below 2/32" or tire treads that don't cover the top of President Lincoln's head on a penny don't pass New Hampshire state inspection. However, tread depths at or below 4/32" are when tire manufacturer's recommend replacement. This is when hydroplaning begins on wet roads. Other reasons to replace are poor handling or traction on slippery or wet surfaces. If your tires look worn to you, you should stop by any of our 7 tire stores and let us make sure you and your family are safe on the road.
Do Winter Tires Really Make a Difference?
Winter/Snow tires are far superior to all-season tires for:
Driving in temperatures below 45 degrees. (i.e. all winter)
Driving on ice and snow
Starting distance is drastically reduced
Stopping distance is drastically reduced (6-15 feet) big difference between crashing and not
Care That Goes Beyond the Vehicle
Our work comes with a 5 year, 50k mile warranty
Courtesy loaner cars and shuttles available
Up to 6 months to pay interest-free
Open Saturdays
ASE-certified master technicians
We're as devoted to our customers as we are to our expertise on everything automotive including electric and hybrid vehicles. We understand how valuable your time is, and with that in mind, we strive to make automotive service as easy as possible. We work to get your vehicle back to you as soon as we can - same day service is our goal. Your maintenance and repairs are done right the first time and on time.
Buy Now Pay Later 0% Interest!
Tire purchases have a way of popping up at the worst time. If you need to finance your purchase, click here to apply for a Bridgestone credit card.


Tires Are The Most Important Safety Item on Your Vehicle
Tires are the only thing between you and the road below. Worn tires (below 4/32") will cause water to get between the tire and the road causing loss of road contact (hydroplaning) a very dangerous situation. Worn tires increase stopping distances dramatically increasing the time it takes to stop your vehicle. This can be the difference between stopping safely and getting into a serious accident.
Improve your vehicle's handling, increase tire life, and drive with safety by checking your tires every month to insure that they are inflated with the right amount of air pressure. We offer a wide range of tires for your vehicle. Let our professionals help you find, balance, and mount the right tires for your car.
Below are some of the tire services that we offer:
Wheel Alignment (Featuring our brand new state-of-the-art Wheel Alignment Equipment)
Computerized Camera Alignment System
Tire Mounting
Tire Balancing
Tire Rotation
Tire Inspection
Flat Repair
We also carry various tire brands. Here are some of the tire brands that we carry but we can get any tire you want usually same day:
Continental (We are a Gold Dealer)
General Tire (We are a Gold Dealer
Bridgestone (Direct Dealer)
Firestone (Direct Dealer)
Yokohama
Good Year
Michelin
Tire Guide and Tips: Understanding Your Tire
For example, the number may read P225/70-R15, 89H:
P = Passenger Tire (LT = Light Truck)
225 = Overall width of the tire in millimeters
70 = Sidewall height (distance from rim to tread) as a percentage of the tread width (known as aspect ratio)
R = Tire construction, this one is Radial (also, B = Belted Bias, D = Diagonal Bias
15 = Represents the size of the wheel in inches
In this example, the tire has the number 89H. This is the weight capacity of the tire. However, in most cases, you will not see this heading on the sidewall.
The V and Z rated tires have excellent dry pavement grip/traction but due to their soft rubber compounds, do not have a long life.
A tread rating indicates how long a tire should last. This figure is written in small letters on the sidewall of your tire. The higher the number, the longer the tire should last. 100 is the basic tread wear rating.
The traction rating works just like grading - 'A' being the best, 'B' is good, and 'C' is acceptable. This number is also found on the sidewall.
Temperature ratings work the same - 'A' best, 'B' good, 'C' acceptable. If you drive your car very hard, you want a temperature rating of 'A' because a 'C' would fail faster under these conditions. Again, look for this number on the sidewall.
Winter Tires VS. All Seasons
Winter/Snow tires are far superior to all-season tires for:
Driving in temperatures below 45 degrees. (i.e. all winter)
Driving on ice and snow
Starting distance is drastically reduced
Stopping distance is drastically reduced (6-15 feet) big difference between crashing and not
Winter tires are a softer compound that allows them to remain pliable in subzero temperatures which allows them to grip the road. All seasons are very stiff at these temperatures and have very limited grip. Snow tires deliver better grip to start out and to climb hills and inclines. They stop better on ice and snow and wet surfaces.
No matter what you drive, all-wheel, front-wheel, rear-wheel-drive vehicles….winter/snow tires offer better performance.
Winter tires have a dedicated rubber compound for use when daytime temperatures are under 45 degrees.
Snow tires have a dedicated tread pattern designed to efficiently grip snow and throw it from the tire's tread. This is why you see a rooster tail of snow coming from behind a vehicle running a dedicated snow tire.
Snow tires should not be run in temperatures above 45 degrees for any extended period of time as the rubber compound is very soft and pliable and will wear out very prematurely.
Alignment Service
Proper alignment is necessary for even tread wear and precise steering. A misaligned vehicle will also affect your gas mileage.
Q. How important is wheel alignment?
A. Research indicates that the average car is driven about 12,000 miles per year. A car with toe alignment just 0.34 degrees (Just 0.17 inches) out of specification has dragged its tires sideways for more than 68 miles by the end of the year!
Q. What are the symptoms of a car that's out of alignment?
A. Have your car checked if you notice:
Excessive or uneven tire wear.
Steering wheel pulls to the left or right.
Feeling of looseness or wandering.
Steering wheel vibration or shimmy.
Steering wheel is not centered when car is moving straight ahead.
Many vehicles today are equipped with rear suspensions that can be adjusted for alignment. Our ASE certified alignment technicians can tell you if your vehicle requires a two or four wheel alignment. With our state-of-the-art computerized alignment machines we will also provide you with a computer printout showing the adjustments that were made to your vehicle.
The most common adjustable angles are:
Toe
This refers to the tilted direction of the wheels toward or away from one another when viewed from the front. Toe is the most critical tire-wearing angle. Tires that "toe-in" point toward one another. Tires that "toe-out" point away from each other.
Camber
This refers to the tilt of the wheels toward or away from one another when viewed from the top. Wheels that tilt in toward the vehicle have "negative camber." Wheels that tilt away from the vehicle have "positive camber."
Caster
This refers to the angle of the steering axis in relation to an imaginary vertical line through the center of the wheel when viewed from the side. "Positive caster" is the term used when the vertical line is tilted back toward the rear. If it's tilted forward, we call it "negative caster." The proper caster angle stabilizes your car for better steering.
Thrust Angle This refers to the relationship of all four wheels to each other, as well as their relationship to an imaginary centerline that runs from bumper to bumper. The term "thrust line" refers to the direction in which the rear wheels are pointed. Thrust angle is correctable on cars with adjustable rear suspensions. If your car has a non-adjustable suspension, thrust-angle is compensated for by aligning the front wheels to the rear wheels.
Why Four Wheel Alignment?
Reduced Tire Wear
Improper alignment is a major cause of premature tire wear. Over the years, a properly aligned vehicle can add thousands of miles to tire life.
Better Gas Mileage
Gas mileage increases as rolling resistance decreases. Total alignment sets all four wheel parallel which, along with proper inflation, minimizes rolling resistance.
Improved Handling
Does your car pull to one side? Does the steering wheel vibrate? Do you constantly have to move the steering wheel to keep your car traveling straight ahead? Many handling problems can be corrected by total alignment. With all the system components aligned properly, road shock is more efficiently absorbed for a smoother ride.
Front End Inspection
A suspension system inspection is part of our alignment procedure. This allows us to spot worn parts before they cause costly problems.
Wheel alignments should be checked at least once per year or anytime you have your tires replaced. We would be happy to set up an appointment for you to check your wheel alignment. Our Free local courtesy shuttle can take you to work, home or to the local shopping mall! Otherwise, you can always reserve one of our complimentary loaner cars!