Professional Ford Diesel Engine Repair, Maintenance & Service
Your Powerstroke Diesel Specialist
Seasonal vehicle inspection with supreme oil change. Includes 27-point diesel inspection and new oil filter (up to 15 qts. regular oil).
Save $75 on any diesel repair or maintenance service of $350 or more.
Save $100 on any diesel repair or maintenance service of $700 or more.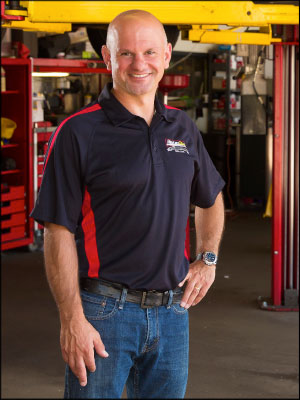 Care That Goes Beyond the Vehicle
Our work comes with a 5 year, 50k mile warranty
Courtesy loaner cars and shuttles available
Up to 6 months to pay interest-free
Open Saturdays
ASE-certified master technicians
We're as devoted to our customers as we are to our vehicles. We understand how valuable your time is, and with that in mind, we strive to make automotive service as easy as possible. We work to get your vehicle back to you as soon as we can - same day service is our goal. Your maintenance and repairs are done right the first time and on time.


Common Services Provided
Ford 6.0L, 6.4L, 6.7L, 7.3L
Service A: 5,000 Miles
Oil change and filter, top off fluid service, set tire pressures.
Service B: 10,000 Miles
Same as Service plus: Rotate and clean rims, hubs, and rotors.
Service C: 30,000 Miles
Same as Service A and B plus: Wheel balance, fuel induction service, air filter, and fuel filter.
Service D: 60,000 – 90,000 Miles
Same as Services A, B, and C plus: Alignment, clean and lube 4 wheels, and transmission service.
Ride Handling Package
High-speed tire balance, clean rims, hubs, and rotors, alignment, and chassis lube.
Winter Survival Package
Balance tires, alignment, oil and filter change, fuel filter, transmission service, and new air filter.
We also offer custom performance upgrades, which are custom-built for your specific needs.
Very professional, courteous and knowledgeable. Serviced both of our vehicles in a very timely manner. After a long search we have finally found a great auto repair shop.
James
The staff is friendly, professional and efficient. The service was excellent and carried out within an acceptable time.
Raymond
Diesel Repair, Maintenance, and Service
Induction System Service Powerstroke 6.0L, 6.4L, 6.7L
Removes carbon buildup in the intake and exhaust recirculation passages maintaining proper airflow through the engine. Cleaning
carbon buildup during service helps to prolong the EGR (Exhaust Gas Recirculation), and Cleans injection spool valves and removes internal sludge deposits. It also helps to prevent carbon from building up in the turbo, intake and exhaust valves increasing engine performance, efficiency, and fuel mileage. Ultimately, saving you thousands in costly diesel engine repairs.
We recommend this service be performed at 30K mile intervals for normal use vehicles, and since a lube, oil and filter change is necessary after the induction system service is performed we suggest scheduling this service at your oil change interval.
Turbocharger Service (VGT) Ford 6.0L
Fords 6.0L uses a Variable Geometry Turbocharger (VGT) that is very susceptible to carbon buildup and rust deposits causing the movable veins of the turbocharger to stick and ultimately fail. During this service, we will remove and disassemble the turbocharger inspecting for damage and or work parts, clean and remove carbon buildup and rust deposits, lubricate and polish the moving components and replace the O-rings and gaskets before reinstalling and testing. We recommend this service every 30k miles.
Ford Diesel Common Failures and Suggested Upgrades
Upgraded Heavy Duty EGR Coolers Made by Bullet-proof Performance. If your factory 6.0L or 6.4L EGR Cooler has not failed yet, there is a good chance it will. This is a heavy duty replacement for the factory installed exhaust gas recirculation cooler. We recommend replacement before failure to save thousands in diesel engine repairs.
Diesel Fuel System Service – Ford 6.0L, 6.4L, 6.7L, 7.3L
During this two-part service, we will completely isolate the diesel fuel system and run a highly concentrated cleaning solvent solution through the engine's fuel system that removes deposits in the fuel injection pump, fuel lines, and fuel injectors. It also cleans deposit buildup in the combustion chamber and turbocharger.
In addition, we will use a fuel additive that will lubricate and restore internal fuel injection moving parts. This service will dramatically increase the life of your expensive diesel fuel system components. We recommend this service at 60k mile intervals and since a fuel filter replacement is required we suggest scheduling this service at your fuel filter replacement interval.